Company Profile
Welcome to Ray Chung Acrylic
Ray Chung Acrylic Enterprise Co., Ltd. is a factory established at 1980, manufacturing cast acrylic sheets, and located in Kaohsiung city, Taiwan. The annual capacity is about 2400mt, and the number of employee is about 30. Our factory has been produced the acrylic sheets for more than 40 years already. With the business growing and consideration of the market demand, our company decided to establish another new plant at Western Shanghai "Qingpu Industrial Park" at August, 2003. The invested capital was USD4.2 million, and the annual capacity reached up to 6,000mt.
The products are general cast acrylic sheet, matt sheet, cloth-embedded sheet, sanitary grade sheet, black and white sheet, non-optical diffusion sheet, sound barrier sheet. We launch the new product " Solar IR-Cut sheet" at July, 2015 and "Water Rippled Acrylic sheet in 2019.
---
The factories in Taiwan and China both adopt the latest machines and virgin material from Lucite International as well as the Pilkington Glass from the U.K. With the outstanding technicians and solid management together, our company goal is to produce superior quality products to China domestic market and our worldwide customers. The product quality is the same for Taiwan and Shanghai factory. What is worthy is that the brand "Ray Chung" has enjoyed considerable recognition in the China domestic market and worldwide after efforts for several years.
The Development Significant Milestone of Ray Chung Acrylic Enterprise Co., Ltd.
| Year | Significant Milestone |
| --- | --- |
| 2020 | The "Aerosol Box" and desktop partition panel were produced to reduce the contagion risk against COVID-19. |
| 2019 | ​Shanghai Ray Chung Acrylic Enterprise Co., developed the new product "Water Rippled Acrylic Sheet", which is very suitable for decoration design and art works application. |
| 2015 | Besides the existing general acrylic product application, Ray Chung Acrylic successfully developed the new product "IR-CUT" acrylic sheet based on the principle of constant positive innovation. The IR-CUT acrylic sheet produced by Ray Chung has considerable effect on lowering the heat. Applied on the windows of houses or office buildings, the IR-CUT acrylic sheet can help save quite many electricity. |
| 2004 | Shanghai Ray Chung Acrylic Enterprise Co., Ltd. was established and acquired the ISO:2015 Quality Management Certificate. |
| 2003 | With the opening of domestic market demand of China, Ray Chung Acrylic decided to buy the land to build the factory in Shanghai Qingpu Industrial Area. |
| 2000 | With the characteristic of easy fabrication and multiple colors of acrylic, there was customer designed the acrylic as the shape of "spiral". This brings the new application for acrylic. With the hot sales of acrylic spiral rod, the orders also set the revenue basis for Ray Chung Acrylic. |
| 1995 | The Jeepney car in Philippines has the application demand of acrylic sheet. With the opportunity coming, Ray Chung Acrylic successfully expanded the acrylic sheet market in Philippine. |
| 1990 | Ray Chung Acrylic got the first export order from the Middle East market. This order opened the door for the overseas market and also set the base for the exporting. |
| 1989 | With the acrylic demand increasing, Ray Chung Acrylic moved to the current new factory to expand the production capacity to meet demands from more customers. |
| 1980 | Ray Chung Acrylic Enterprise Co., Ltd. was established. |
Shanghai Ray Chung Acrylic Factory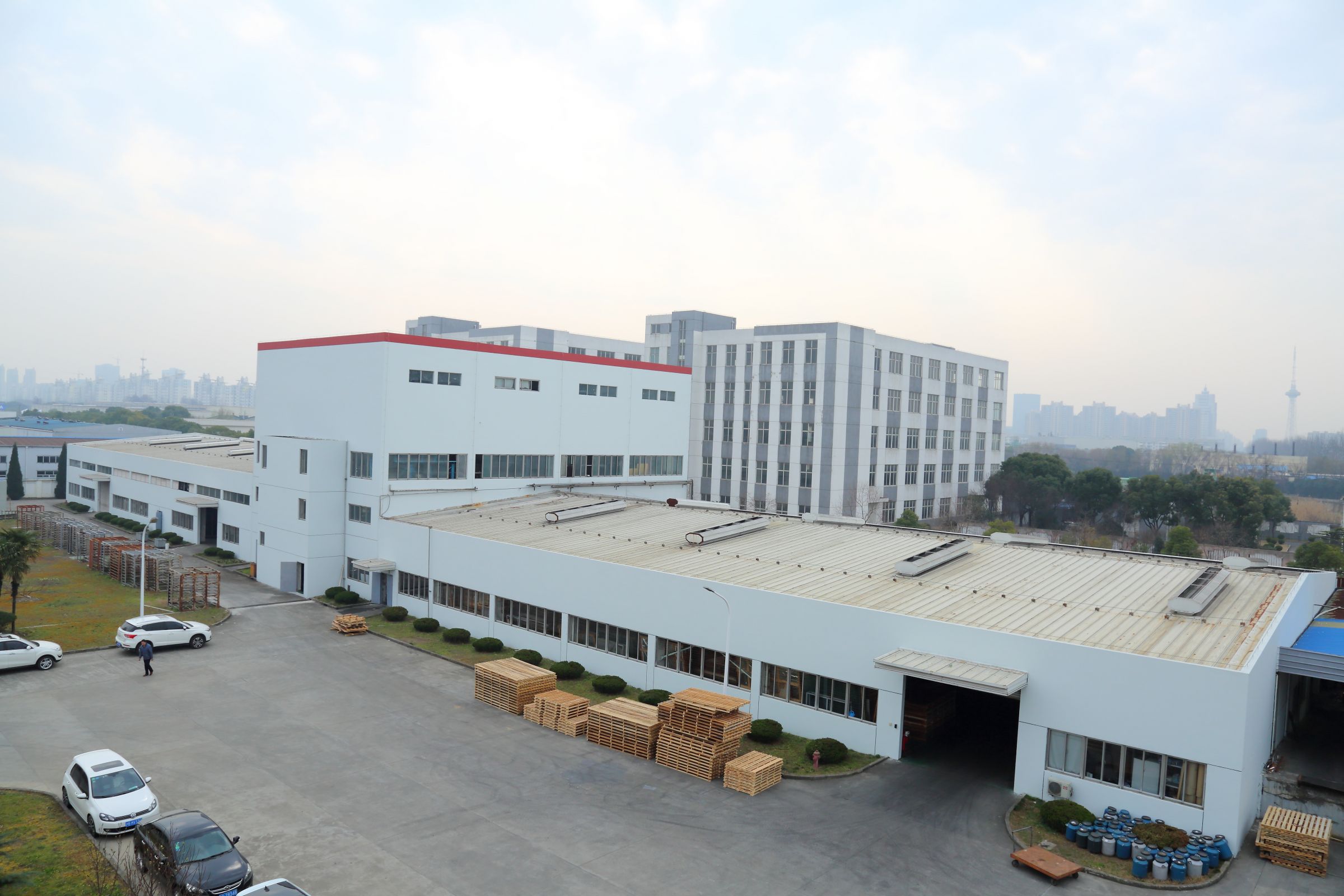 Introduction

Headquarters
RAY CHUNG ACRYLIC ENTERPRISE CO., LTD.
Founding date: 1980
Factory size : 4000 m2
President: Kuo, Pao Chin
Captial: USD 1 million
Main product: Acrylic sheet and related products
Address: No. 261, Sec. 3, Jeu Kuang Rd., Chia Ding
Sales turnover: USD 6000,000 / per year
District,Kaohsiung City, Taiwan
Annual capacity: 2,500 MT / per year
TEL: +886-7-6900868 , 6905900
Employees: 30
FAX: +886-7-6901696
Website:https://www.raychung-acrylic.com

Shanghai Factory
Shanghai Ray Chung Acrylic Enterprise Co., Ltd.
Founding date: 2004
Factory size: 16,600 m2
President: Kuo, Pao Chin
Capital: USD 4.2 million
Main product: Acrylic sheet and related products                                                                  
Address: No.767, Xinda Road, Qingpu Industrial
Area, Shanghai, China
Annual capacity: 6,000 MT/ Per year
Annual sales turnover : USD15,000,000 per year
Employees: 200
Tel: 86-21-69212630 ~ 5
Fax: 86-21-69212636
Website:http://www.raychung-acrylic.com.cn ; https://www.raychung-acrylic.com