Diffusion Acrylic sheet for luminous words picture
RC-D-02
Diffusion sheet for luminous words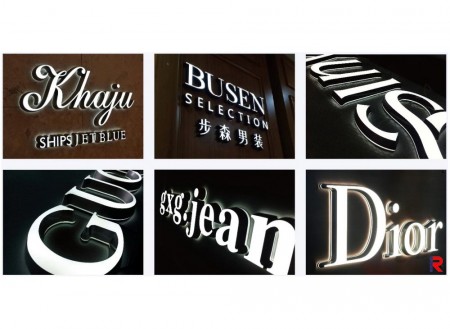 Features
Cast acrylic sheet
Produced with 100% virgin material from Lucite
No recycled material
Light weight in comparison with glass
Easy fabrication
Most superior in physical and chemical respects.
Elegant appearance
Tolerance
CAST ACRYLIC SHEET TOLERANCE
| | | | |
| --- | --- | --- | --- |
| THICKNESS | TOLERANCE | THICKNESS | TOLERANCE |
| 1.5 MM | ± 0.2 | 11 MM | ± 0.7 |
| 2.0 MM | ± 0.4 | 12MM | ± 0.7 |
| 2.5 MM | ± 0.4 | 13MM | ± 0.8 |
| 2.8 MM | ± 0.4 | 15MM | ± 1.0 |
| 3 MM | ± 0.4 | 16MM | ± 1.0 |
| 3.5 MM | ± 0.5 | 18MM | ± 1.0 |
| 4 MM | ± 0.5 | 20MM | ± 1.5 |
| 4.5 MM | ± 0.5 | 25MM | ± 1.5 |
| 5 MM | ± 0.5 | 30MM | ± 1.7 |
| 6 MM | ± 0.5 | 35MM | ± 1.7 |
| 8 MM | ± 0.5 | 40MM | ± 2.0 |
| 9 MM | ± 0.6 | 45MM | ± 2.0 |
| 10 MM | ± 0.6 | 50MM | ± 2.5 |
Applications
Advertisement : sign boards, laser material, screen printing, display shelf
MOQ Quantity
Our MOQ for exporting is 5mt.
Files Download

Among the plastics, acrylic sheet is the most superior in physical and chemical respects. Its transparency is excellent, just like as crystal, therefore...

Download
E-catalogue
Pls download the e-catalogue for our company introduction.

Download
Diffusion Acrylic sheet for luminous words picture - diffusion sheet for luminous words application | Taiwan-Based Cast Acrylic Sheet ( cast acrylic sheet, plexiglass sheet, transparent PMMA sheet ) Manufacturer Since 1980 | Ray Chung
Located in Taiwan, China since 1980, Ray Chung Acrylic Enterprise Co.,Ltd. is a cast acrylic sheets manufacturer. Main products, including Diffusion Acrylic sheet for luminous words picture, cast acrylic sheets, plexiglass sheets and transparent PMMA sheets with REACH and RoHS certifications.
Ray Chung Acrylic Enterprise Co., Ltd. with more than 30 years of experience, we are specialized producing cast acrylic sheets with 100% virgin material from Lucite. Our products are well known for high quality in the acrylic sheet industry. In the past more than 40 years, we are proud that our brand Ray Chung cast acrylic sheets haven been accumulated the well-known good reputation with high quality over the world.
Ray Chung has been offering customers high-quality cast acrylic sheets since 1980, both with advanced technology and 36 years of experience, Ray Chung ensures each customer's demands are met.