Water Rippled Acrylic Sheet
RC-WR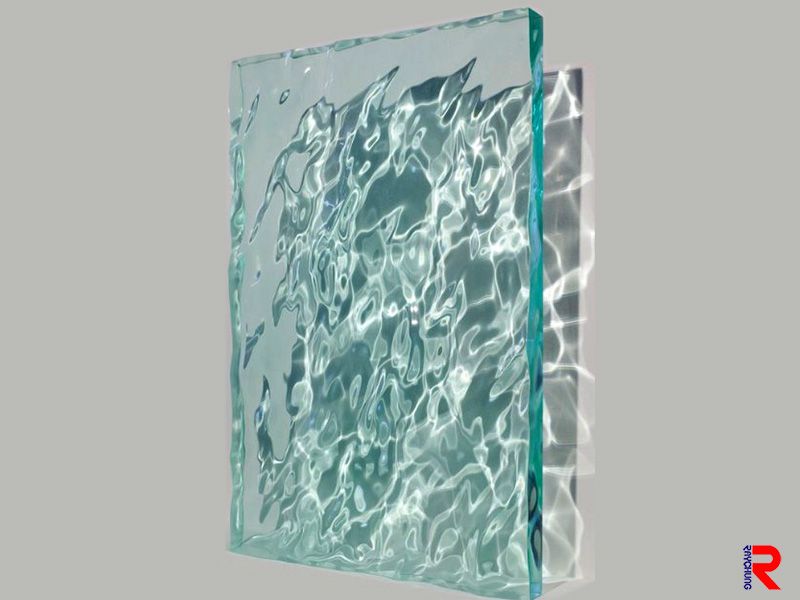 Water rippled acrylic sheet is Shanghai Ray Chung's new product in 2019. As the name indicates, the surface of acrylic sheet looks like water ripples. This type of product has better visual effect applied in clear and translucent colors. The water rippled acrylic sheet brings vivid feeling and enhances the displayed background at the same time. Now the water rippled acrylic sheet is mostly applied in indoor design and decoration.

There are two types of water rippled acrylic sheet, single side and double sides. The water ripple pattern is more obvious in double sides than single side. The water ripple acrylic sheet is inevitably to have the sheet bending phenomenon due to the internal stress during the production process.

The material has virgin and recycled difference.
Features
Cast acrylic sheet.
Produced with 100% virgin material from Lucite.
No recycled material.
Light weight in comparison with glass.
Superior weather resistance.
Most superior in physical and chemical respects.
Elegant appearance.
Specification
Thickness (Shanghai Factory): 12mm ~ 20mm
Standard Sizes: 1220 x 2440mm
Tolerance: ± 15MM for usable size for length and width
The above sizes are without PVC gasket.
MOQ Quantity
Our MOQ for exporting is 5mt.
For domestic market MOQ, please contact with our sales representatives.
Press Release
Sound Barrier acrylic sheet application

With light weight and easy to fabricate, acrylic sheets can be used as sound barrier sheets to reduce the noise. The application location is highways, high speed train road section or public...

Read More

Clear Acrylic sheets for Crystal Photo Illuminator and Light Boxes

With high transparency advantage, clear acrylic sheets are suitable for making crystal photo illuminators and light boxes.

Read More

Diffusion sheet for signboard luminous words

Diffusion sheets are good material for combination with LED strips to become signboard luminous words.

Read More